Gold Sponsors
RISE
provides the best possible internet service experience to customers and works to continually improve our internet service characteristics, including speed, reliability and overall quality.
To assist and advance education and open opportunities, RISE —along with servicing our business customers— supports community initiatives and develops custom solutions for educational institutions.
Visit their website: www.rise.ph
We're a sports physiotherapy practice founded in one of Melbourne's most famous inner-city suburbs, South Yarra. We know Melburnians love their fitness and we're dedicated to improving their health through injury treatment and prevention. At The Sports Clinic of Melbourne, we believe in empowering our clients to grow stronger, understand the unique nuances of their body, and prevent injuries through strength and conditioning training.
We combine a variety of physiotherapy treatments including hands-on massage treatment, dry needling, Pilates, resistance training and restorative movement to treat and prevent injuries. We're serious about results and we work hard to get you back on track and moving better than ever as quickly as possible.
Visit their website: www.sportsclinicmelb.com.au
Silver Sponsors
Seapac Philippines Inc.
 is a privately owned company based in Makati, Metro Manila, Philippines. Seapac specializes in the design, supply and installation of aluminium and glass facades, window walls, doors and windows. They are able to provide an aluminium window product to suit any budget or design a window or façade to meet any specification, no matter how stringent.
Visit their website: www.seapac-philippines.com
Bluestar AMG.
 providing top quality offshore financial services to expatriates in Asia. We offer asset management and can help you plan for a better financial future with our 
offshore investing opportunities
, personal or 
business insurance policies
, and child education planning.
Visit their website: www.bluestar-amg.com/
Say the password and a door you will find, to a private and quiet place for you to unwind. Discover the best-hidden venue by heading on east to for cold drinks, great food and awesome atmosphere.
Visit their website: www.facebook.com/headoneastic/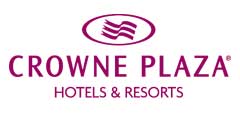 At Crowne Plaza Hotels & Resorts you won't just find power everywhere, you'll be energized by the whole experience. There are fresh ideas to help you work better, relax better and enjoy your downtime. With over 400 hotels in 65 countries, Crowne Plaza Hotels & Resorts is one of the largest upscale brands in the world with hotels located in major urban centers, gateway cities and resort destinations.
Visit their website: www.ihg.com/crowneplaza
At Pretty Huge Obstacles, we level up your OCR game with the largest indoor obstacle training facility in Southeast Asia and our expert coaching. We will work together in building your strength and conditioning your body for optimal performance so you can conquer any obstacle.
Visit their website: www.prettyhugeobstacles.com
Smack bang in the middle of Makati is a Sports Bar that rocks the world! Handlebar is the only full-fledged sports bar for locals, expats, bikers, sports fans to hangout and enjoy ice cold beer and great food. You can play pool while watching sports channels and local rock 'n roll bands perform at the bar at 4 nights of the week. Birthday parties and corporate functions are also held at the bar regularly. Handlebar prides itself on their steaks with customers enjoying the huge portions that fine dining restaurants are envious of. Rock 'n roll music, great food, cold beer and your favorite sports on the TV. What more is there?!
Visit their website: www.handlebar.com.ph
Bronze Sponsors
Now known as
 Caffeined by Artesania
, the coffee shop keeps the lived-in charm of being located in a furniture showroom, full of pieces and art done—all for sale—by local craftsmen. "Even when we started in Mandaluyong, we always thought a showroom would make the perfect setup for a café," shares Francine. "It's like how you see it in movies; people would walk in homes for sale and there'd be cookies and coffee. It gives the setting such a homey vibe". A furniture and lifestyle showroom, restaurant, and cafe/restaurant that specializes in proudly made Filipino products!
Visit their website: www.facebook.com/artesaniafurniture
Established in 2018, Envy was created with the desire to provide a quality venue to meet with mates, family and loved ones, to enjoy the changing scenes of the day and nightlife of Angeles City. From a social breakfast, a liquid lunch, watching your team come home, a romantic dinner, listening to live late night music or just sitting watching the world pass you by with a quiet one in hand – Envy is the place for you.
Visit their website: www.envy.ph 
HMR through its efficient back of house warehousing and refurbishing operations ensures that all products sold at our stores is in good working condition. Products selected are unique to the Philippine market ensuring quality at affordable prices.
Visit their website: www.hmr.com.ph
Scuba diving in El Nido is made easy with
Submariner Diving Center
.
Scuba diving in El Nido is open to any certified Scuba Diver. Fun Dives allows you to dive in various dive locations in El Nido and discover the magic of Bacuit Bay underwater. We are offering three dives during a full day trip. The trip starts at 8am with two-morning dives at different dive spots.
Visit their website: www.submarinerdiving.com
The SOGC is a group of golfers form out of PAFL membership that has month games across the various course across the Philippines and Asia to chase every struggle, trying to improve their golf game.